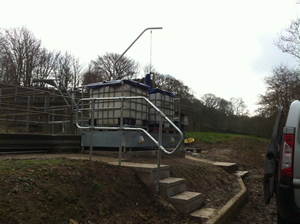 Safety barriers supplied and erected to required specifications
Access platforms, walkways, steps and ladders supplied, manufactured and installed to your requirements in steel, stainless steel, chequer plate and open mesh as well as in plastic, safety handrailing ; all in full compliance with British Standards. All types of machine guards fabricated and installed as well as barriers and the supply and fixing of all types of safety signs.
We receive regular updates from the HSE concerning new and amended legislation that we can act on and advise you of when carrying out any safety work on your behalf.